BBQs, pool parties, beach trips…. there are so many opportunities to show off a creative manicure during the summer! Here are my top 6 favorite gel nail art designs for this summer!
1. The Baseball Manicure
It's the perfect way to support your favorite team while you're chowing down on cracker jacks and hot dogs at the ball park. This will most likely be the only manicure a guy will ever notice.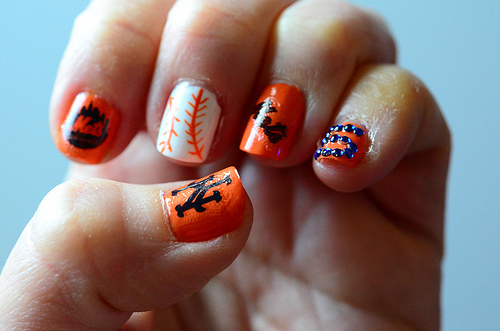 2. The Watermelon Manicure
This is just too cute! My modification would be to cut the nails down and have less green painted on! But this is the perfect nail art for summer BBQs! Doesn't it just make you want to join a watermelon eating contest right this minute?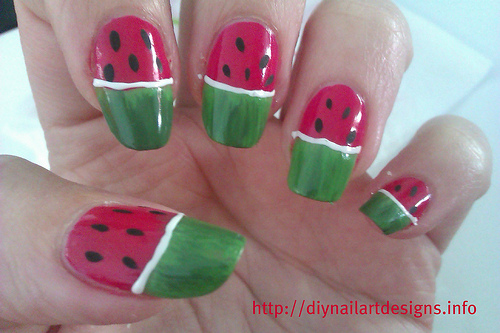 3. The All Aboard Nautical Manicure
This is a great manicure to rock at that family beach trip… I'm sure it will even impress that hard-to-please Great Aunt of yours.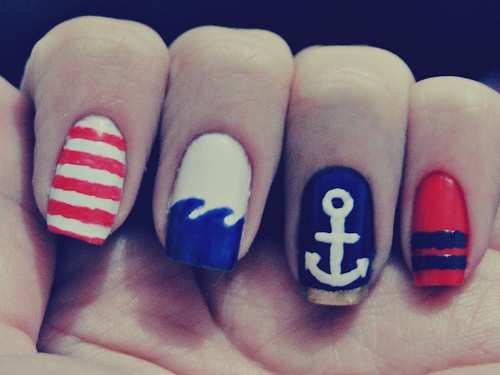 4. The Coral & Gold Manicure
Coral is my favorite color for the summer! It especially looks beautiful with metallic flecks of gold and silver to catch that glimmer of sunshine when you're floating at the pool!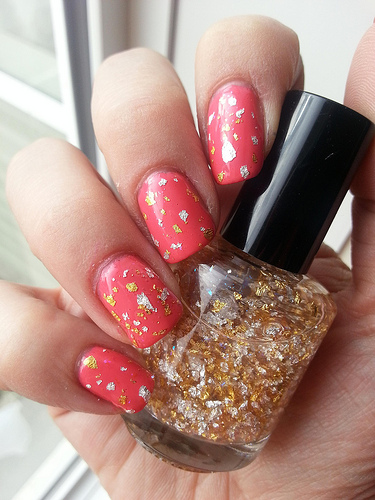 5. The Hot Pink & Lime Green Manicure
This is a great neon color combination that is just bold enough for the summer season!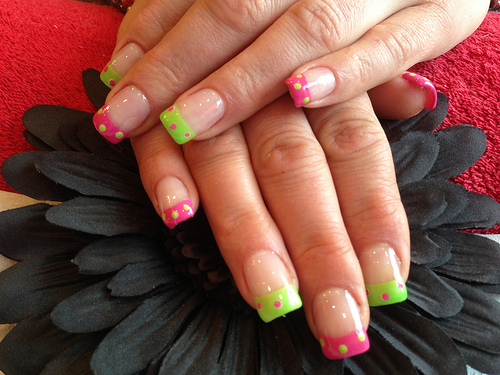 Photo by Eye Candy Joanne Duckmanton