Looking for some unique and fun manicure ideas to bring to the nail salon or try yourself for this holiday season? I've got some absolutely adorable light pink Christmas nail designs that are sure to get you into the holiday spirit. From cute characters to elegant patterns, these designs are perfect for anyone looking to add a touch of whimsy to their winter look. So choose your favorite pink polish, and check out these inspiring ideas!
Santa's Little Helper
A soft, blush pink base with a pop of holiday cheer – a tiny, detailed Santa Claus. It's a playful nod to the festive season, and oh-so-cute!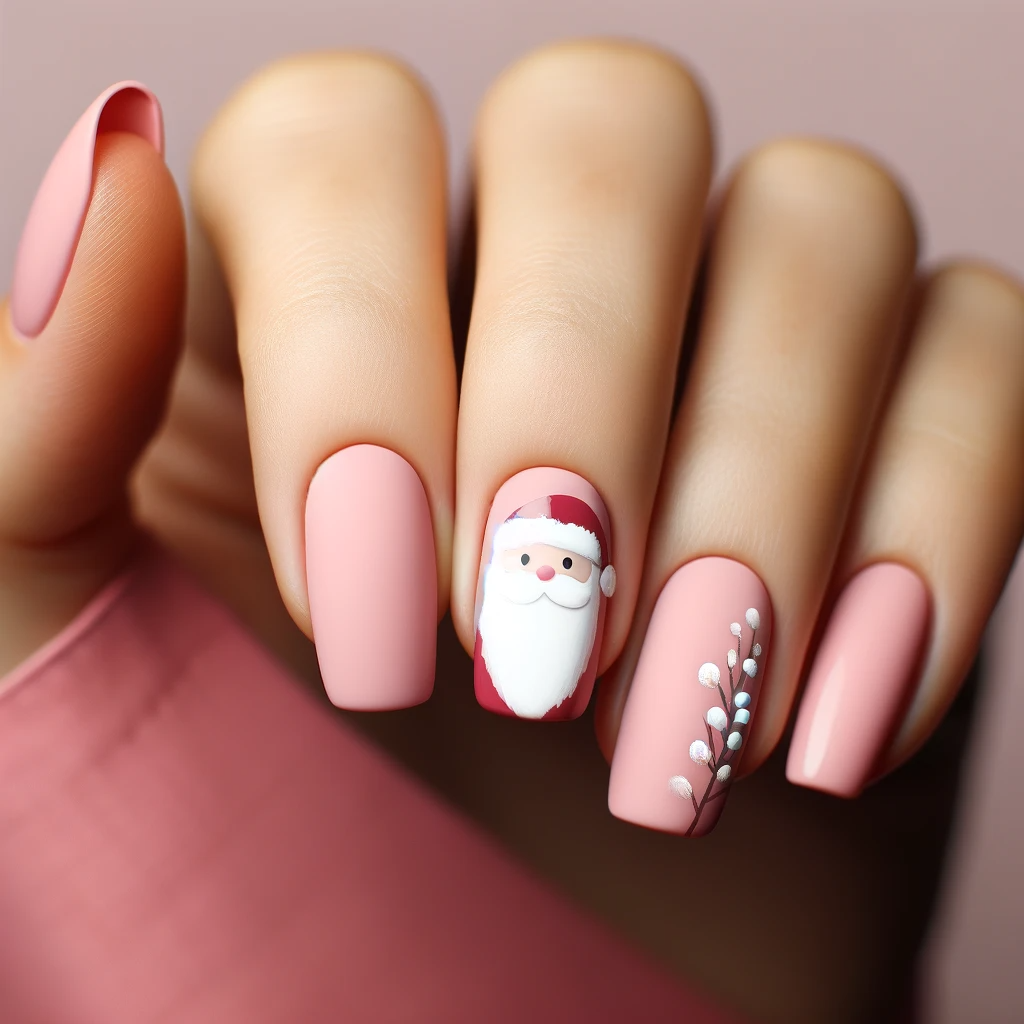 The Cutest Rudolph
Who doesn't love Rudolph? On a backdrop of pastel pink, this design features an adorable rendition of everyone's favorite reindeer, complete with a shiny red nose. It's sure to be a conversation starter!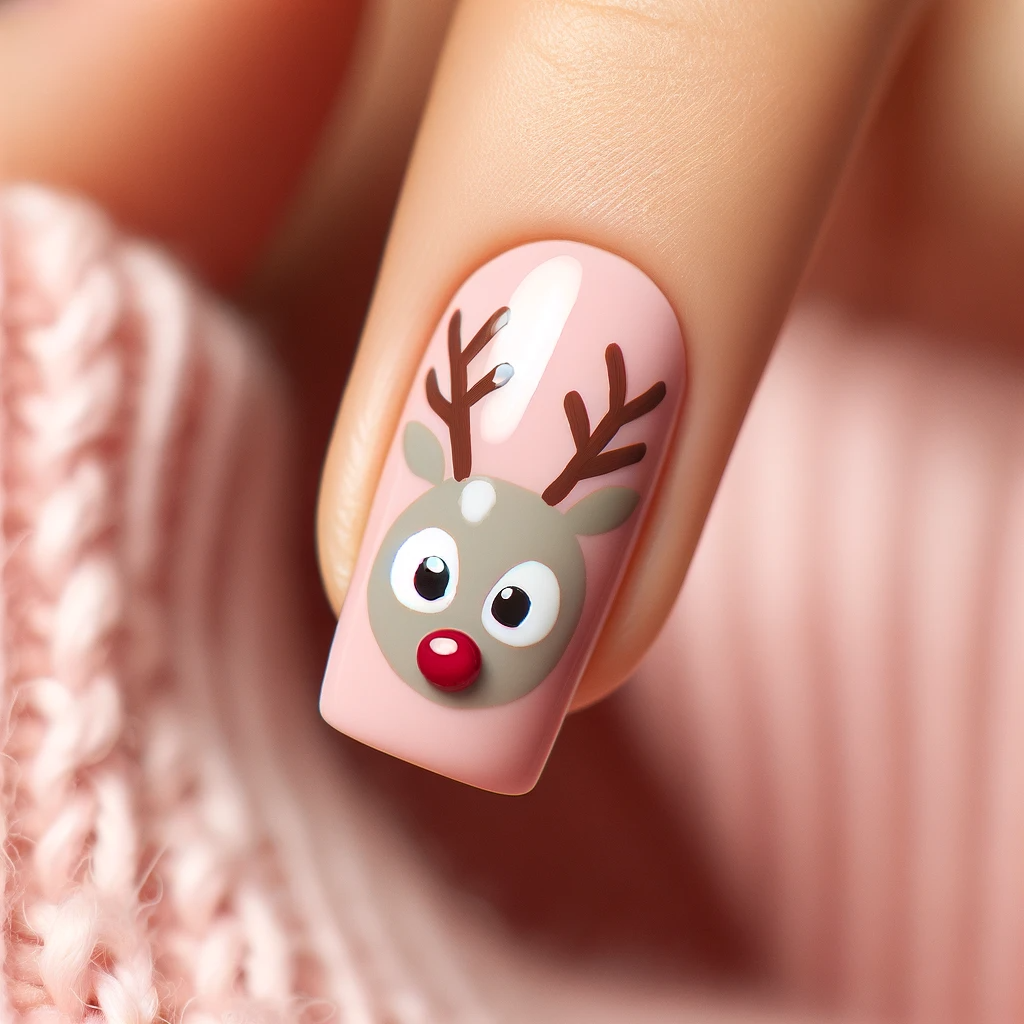 If you want to DIY, these Rudolph and Santa nail stickers below will make it a lot easier to get these looks in less time!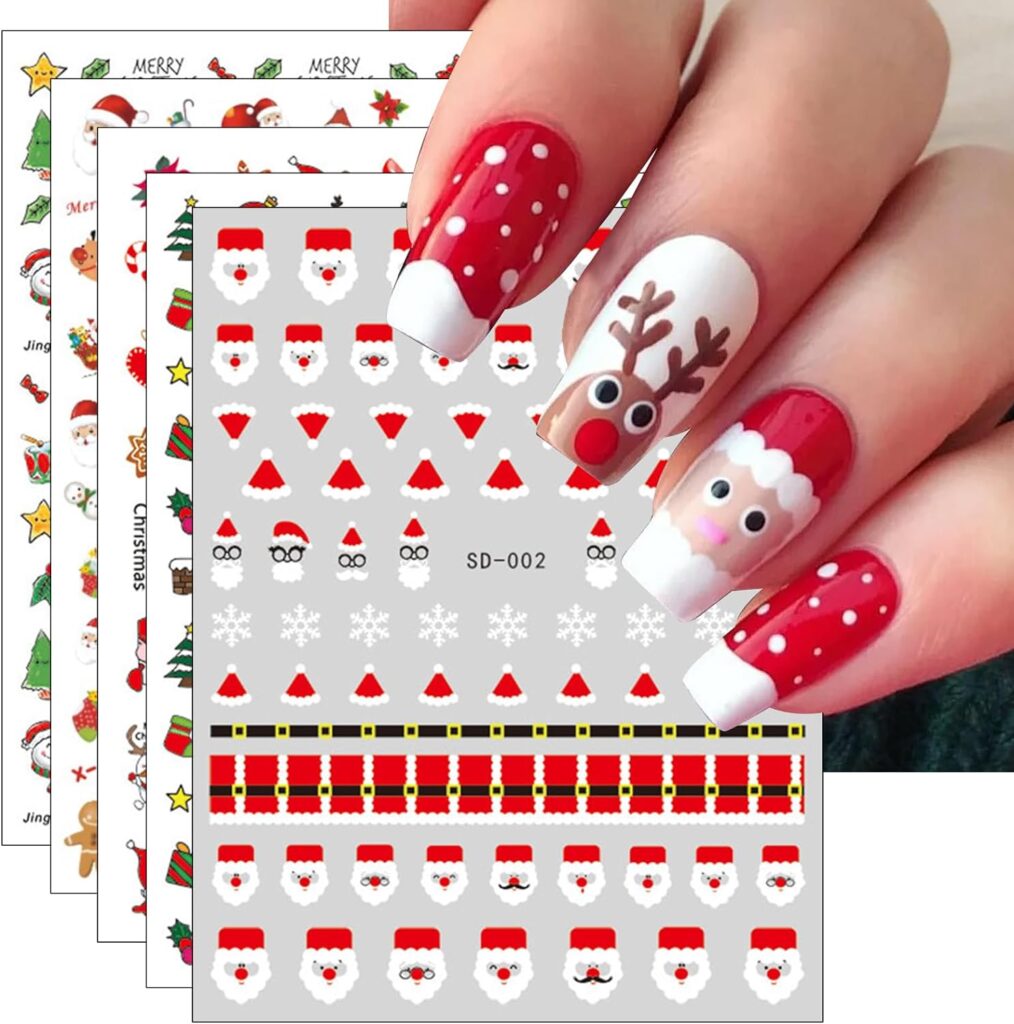 3. String of Lights
For a modern twist, try a design with a dainty string of Christmas lights winding across your nails. It's minimalist, chic, and perfectly captures the essence of holiday decorations in a subtle way.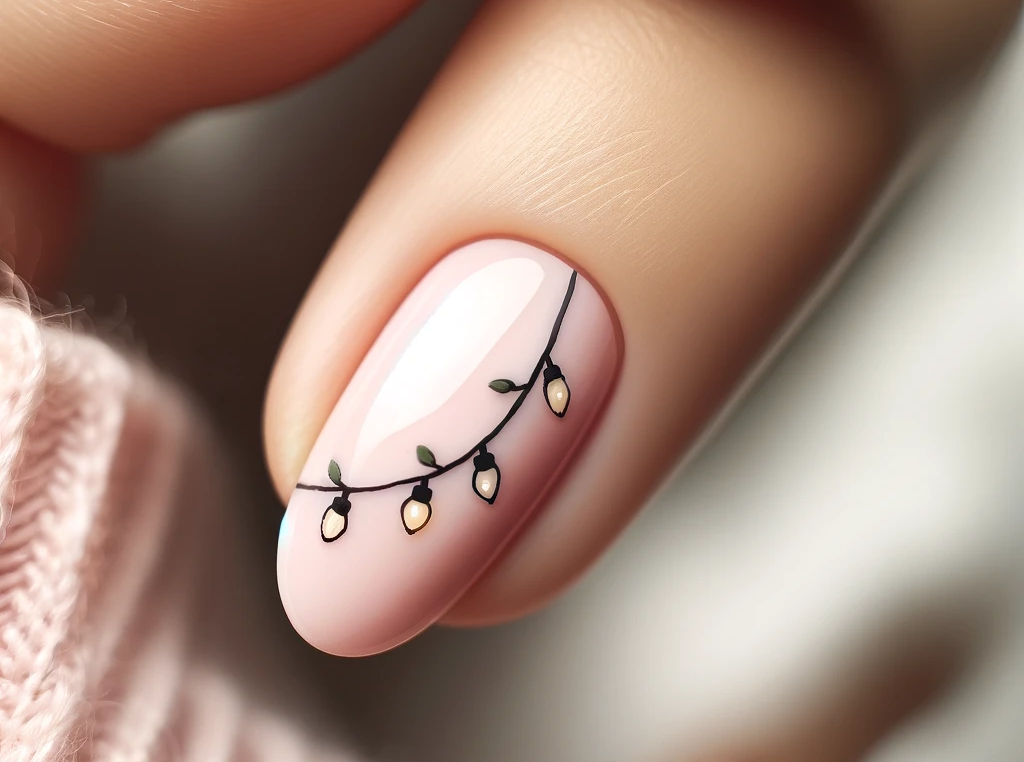 4. Pink Ornaments & Sage Accents
This design pairs a glossy pink with a sophisticated sage green. Imagine delicate Christmas ornaments painted on your nails, balancing traditional holiday vibes with contemporary elegance.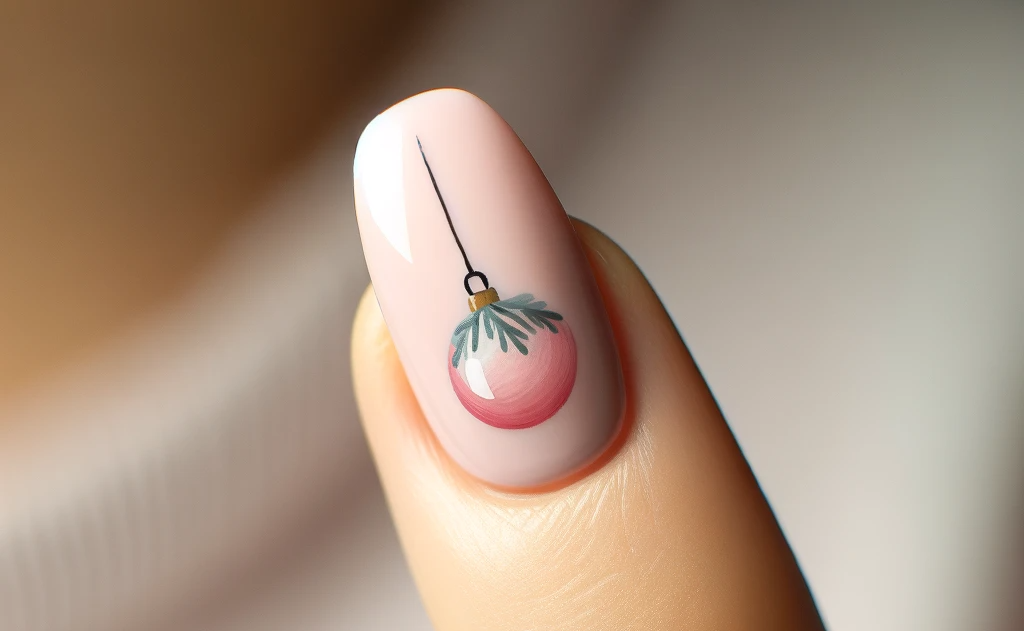 5. Wrapped Up Like a Present
Channel the joy of gift-giving with this design. A red 'wrapping paper' base with a white bow and fir branch accents – it's like turning your nails into the prettiest presents under the tree.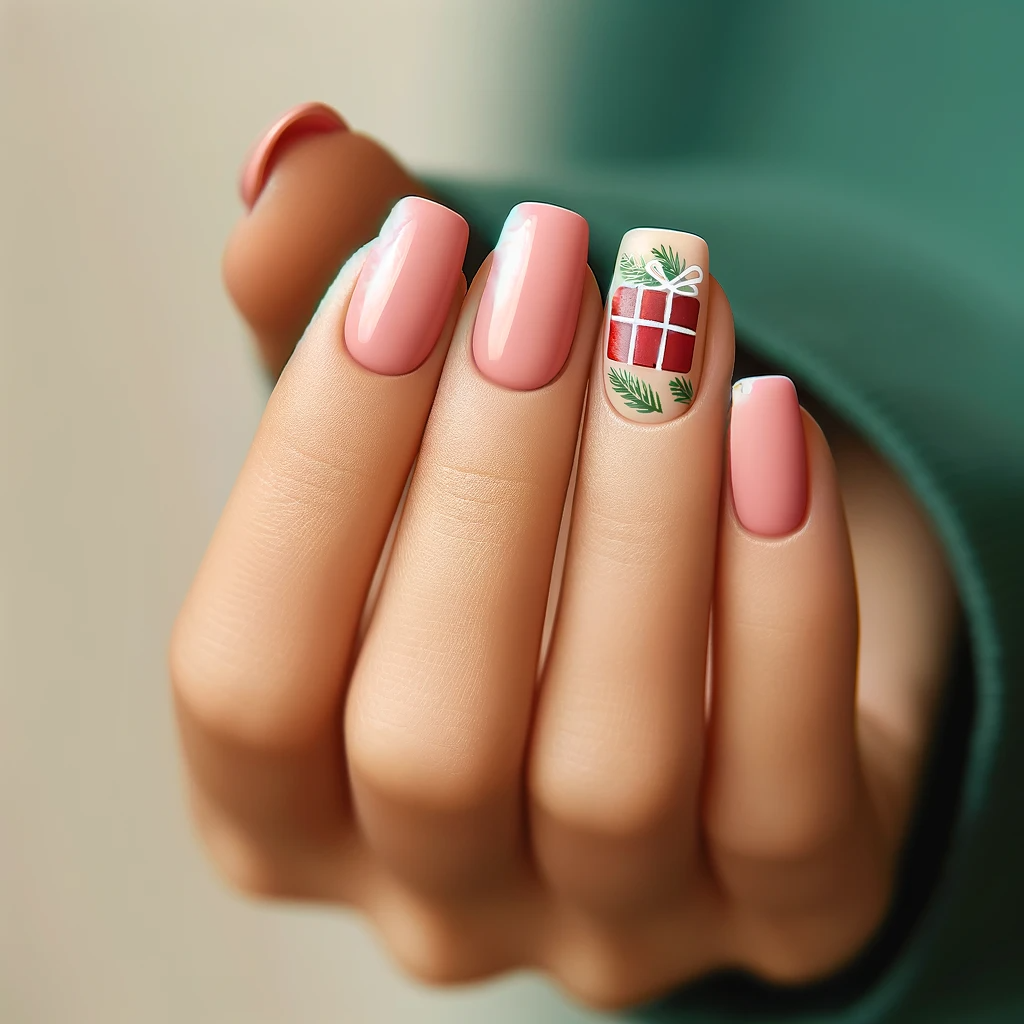 6. Boho Christmas Tree
A simple brown Christmas tree design with thin lines and dark pink ornaments offers a fun boho chic look. It's a unique take on the traditional Christmas tree, perfect for those who love a more understated style.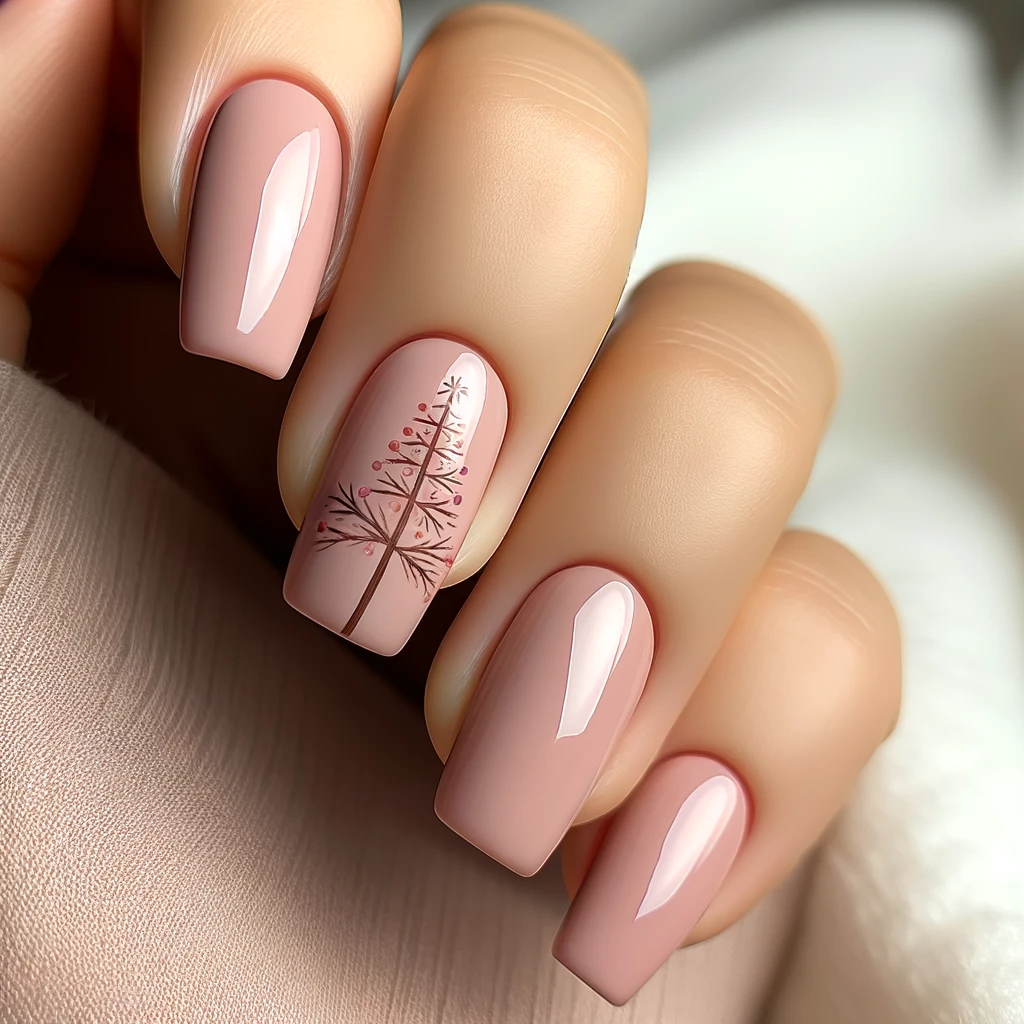 7. Winter Wonderland
Dive into a pink and silver glittery manicure featuring delicate snowflakes and tiny Christmas trees. This design is like a winter wonderland at your fingertips, blending glam and festive vibes.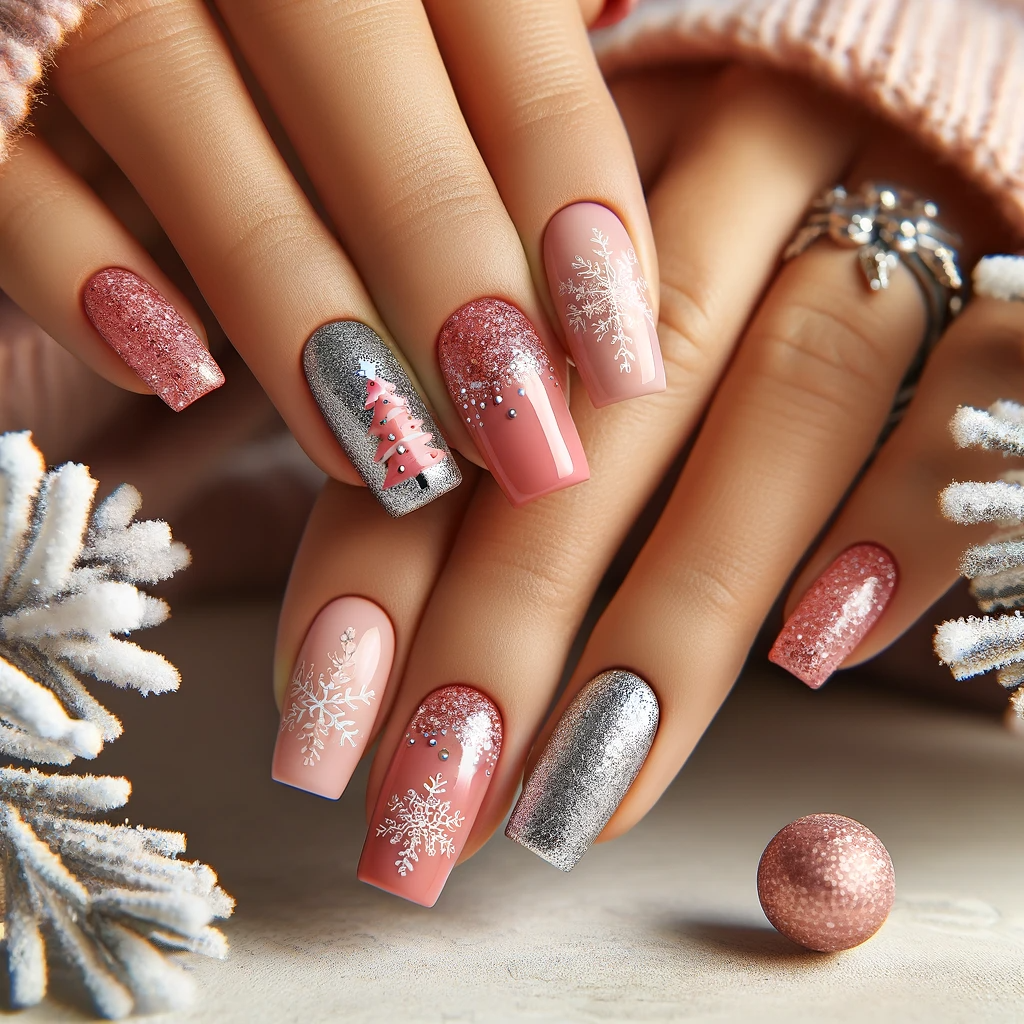 Pink Winter Nail Ideas
These ideas below are more versatile winter themes that can be worn well past Christmas!
8. Simple Snowflake
Elegant white snowflakes on a pink background offer a serene and sophisticated look.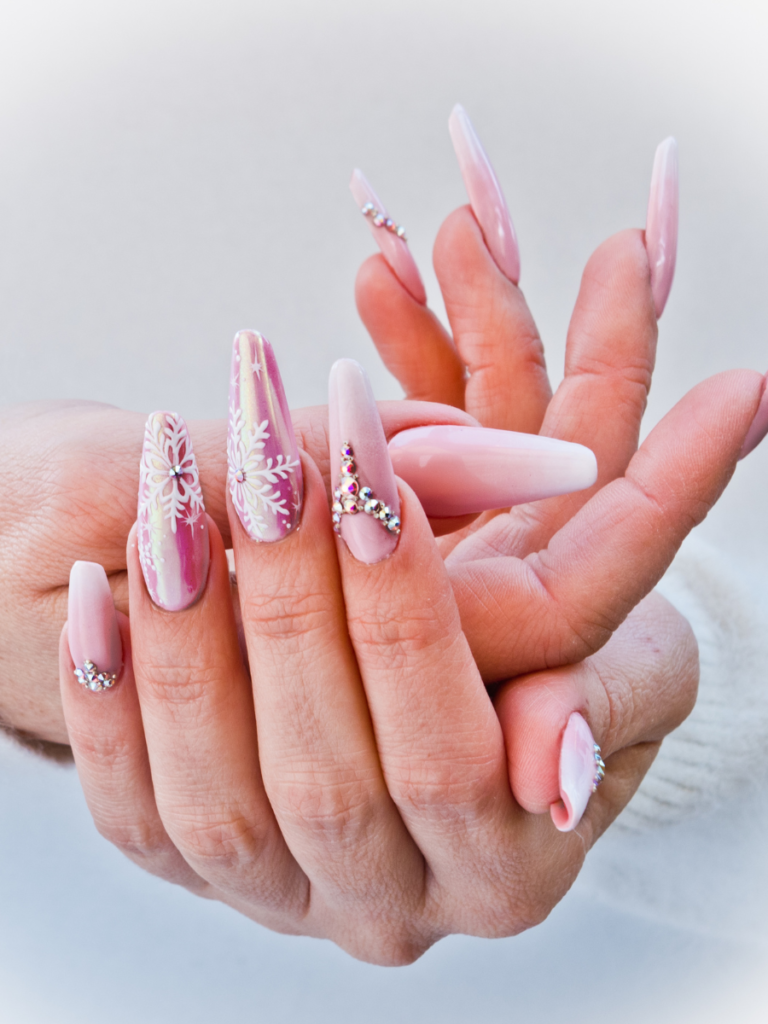 These stunning 5D snowflake stickers below are great way to DIY a winter manicure.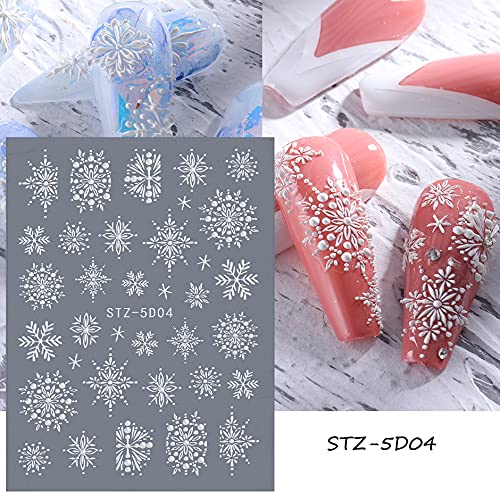 9. Frosty the Snowman
Last but not least, bring some fun to your nails with a charming white snowman design set against a pink backdrop. It's playful, adorable, and bound to bring a smile to your face.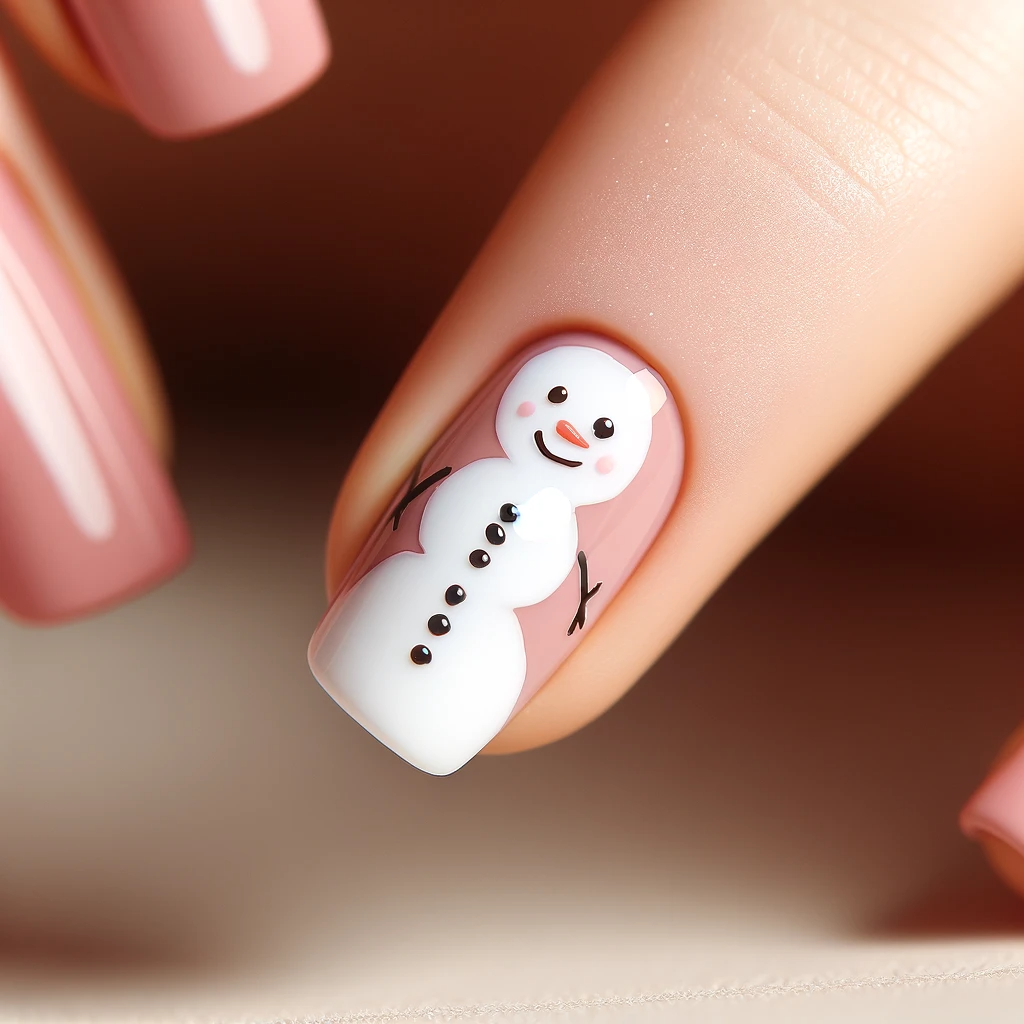 Christmas Nail Stickers
Let's talk about why nail stickers are your secret weapon for nailing (pun intended!) the DIY Christmas nail art game at home. First off, they're a total time-saver and a breeze to use – no pro skills needed, just peel, stick, and voilà, you've got yourself some salon-worthy festive nails! Plus, the variety is endless; whether you're into sparkly snowflakes or cute Santas, there's a sticker for every style and mood. And the best part? It's all about having fun decking out your nails in holiday cheer without the mess or the salon price tag.
Christmas Glitter Nail Art Stickers Decals
These little gems are a game-changer! They're super easy to apply, making them perfect for anyone, even if you're not a pro at nail art or struggle with less-than-stellar eyesight. Plus, they're a breeze to reposition and seal beautifully under a gel topcoat.
These stickers are absolutely adorable, with a variety of cute, festive designs and vibrant colors that really pop! They're not just pretty; they're tough too. Despite being thin, they're durable enough to withstand your daily grind and stick to your nails like a dream.
A little heads up though – some of these stickers might feel like 'one size too big' for those with smaller nails. But hey, a little trimming can go a long way. As for staying power, they generally hold up pretty well, especially with a topcoat shield. There might be an occasional lift-off after a few days, but that's a small trade-off for the fabulous look they offer.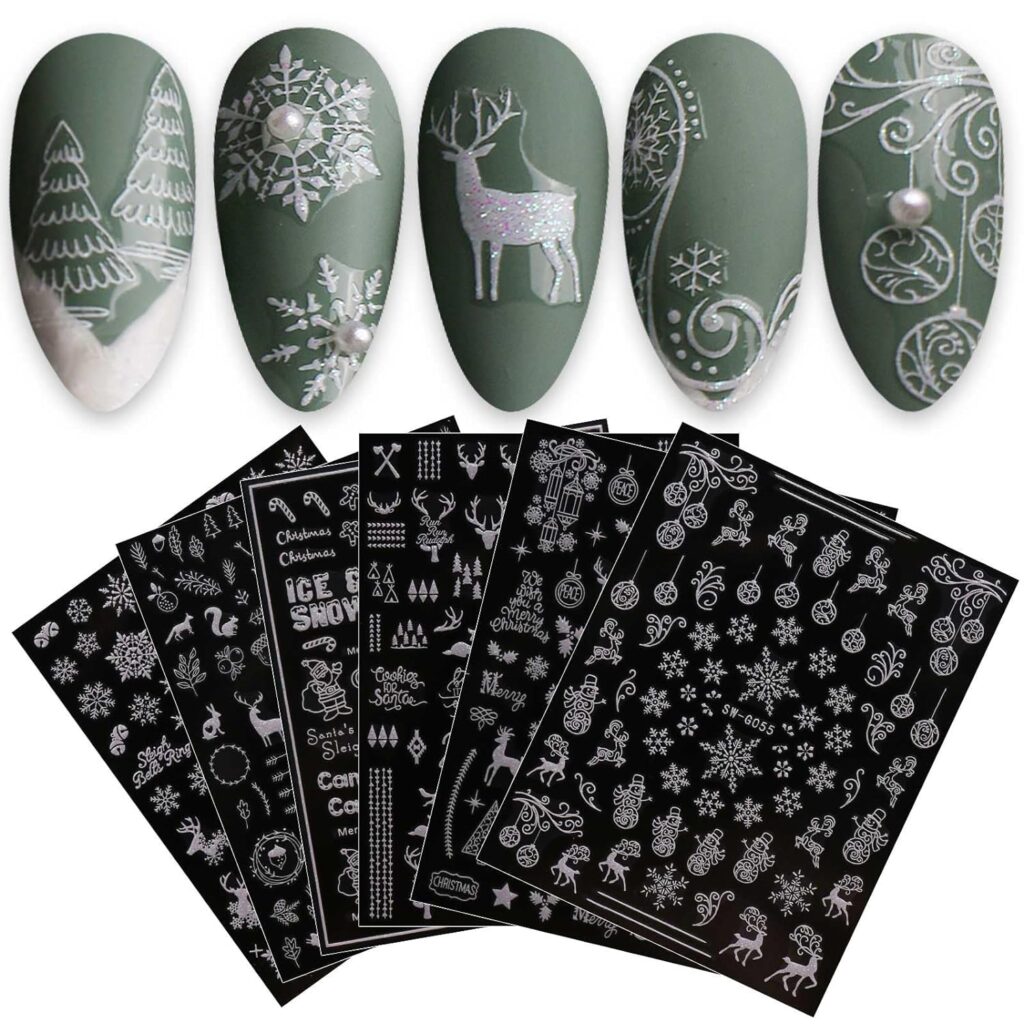 Tips to Apply Your Christmas Nail Stickers:
Prep Your Nails: Start with clean, dry nails. Gently buff the surface for better adhesion and apply a base polish coat to protect your nails.
Choose the Right Size: Select stickers that fit your nail size. If they're too big, you can trim them down with small scissors.
Placement: Carefully peel off the sticker and place it on your nail. Try to get it right on the first try to avoid losing stickiness.
Smooth It Out: Once placed, press down on the sticker, starting from the center and moving outwards to remove any air bubbles.
Seal with a Top Coat: Apply a clear top coat over the sticker. This seals in the design and extends the life of your nail art.
Whether you're attending a holiday party or just want to add a bit of cheer to your everyday look, these designs are sure to brighten up your days. Don't forget to share your creations with me – I can't wait to see how you bring these ideas to life. Happy holidays and happy painting, everyone!
Save this pin below to reference back each holiday season 🙂